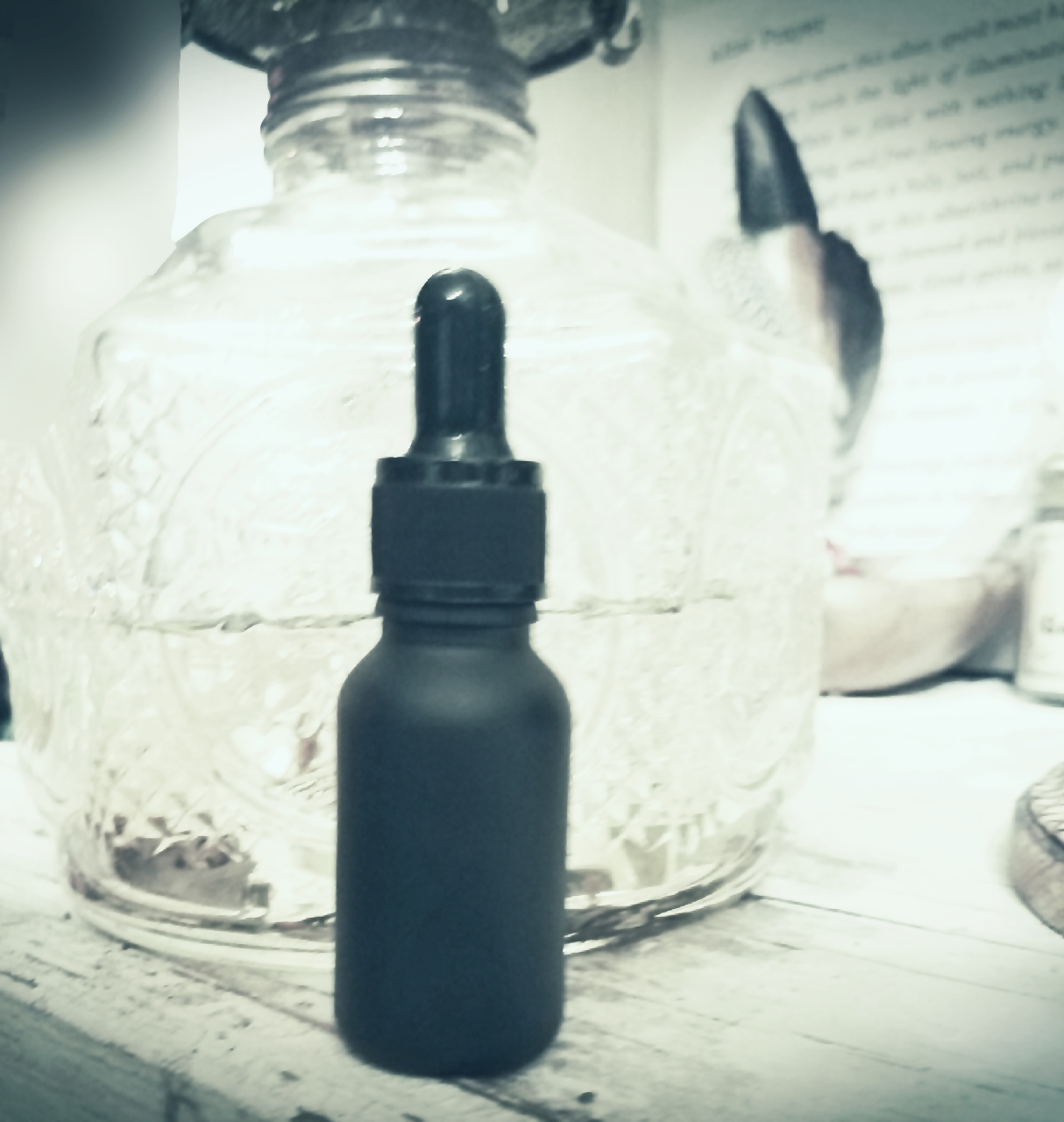 ALL oils come in .5oz opaque glass bottles or frosted bottles with included glass dropper for precise measurements. No mess, no waste.
Q. Why opaque and frosted bottles?
A. Conjure oils degrade in light, especially sunlight. These types of bottles keep your oils viable for much longer.
Q. How do I use your conjure products?
A. ALL my products are intended for external use only. DO NOT ingest or use internally. Additionally I have added caution of known allergies to a few a products so please read entire product description. I have tried to include a few sample ideas in each product description of ways that product can be used. But get creative in your workings! And as always if you have any questions please contact me via the contact tab or email me at Primitiveroots@yahoo.com
Q. Are conjure items or work guaranteed to produce results?
A. NO, nothing in life is guaranteed and conjure is no different. I do my vey best work when crafting all my products but in the end it is up to you to bring about the results.
Q. When will my conjure work manifest?
A. When is Jesus coming back? No worker can put a time frame on any work. Time is in the hands of spirit which is unpredictable.
Q. What are the oils marked * and why do they cost more?
A. These are my specialty oils. These certain oils are made in small batches because they are very tedious and take a long time to make because they have to be placed in certain areas with certain spirits for an extended amount of time to infuse, hence the reflection in their prices.
It should also be noted that I don't do mass production drug store conjure. These are not your pretty perfumed oils. They all have a different spirit and smell. Some have no smell at all, some smell very good and some not so great. So please take smell into consideration if you are scent sensitive and please ask any me any questions pertaining to any product.
Legal disclaimer: Law states that Spells, Readings and Paranormal products are for entertainment purposes. You agree that the purchase of our products or services is subject to your own interpretation and is not intended as a substitute for any legal, financial, psychiatric and or medical services. Please buy with caution. You must be at least 18 years of age to purchase. We accept No liability or responsibility for any paranormal activity that may or may not occur due to the use of our products or services.